May 5, 2022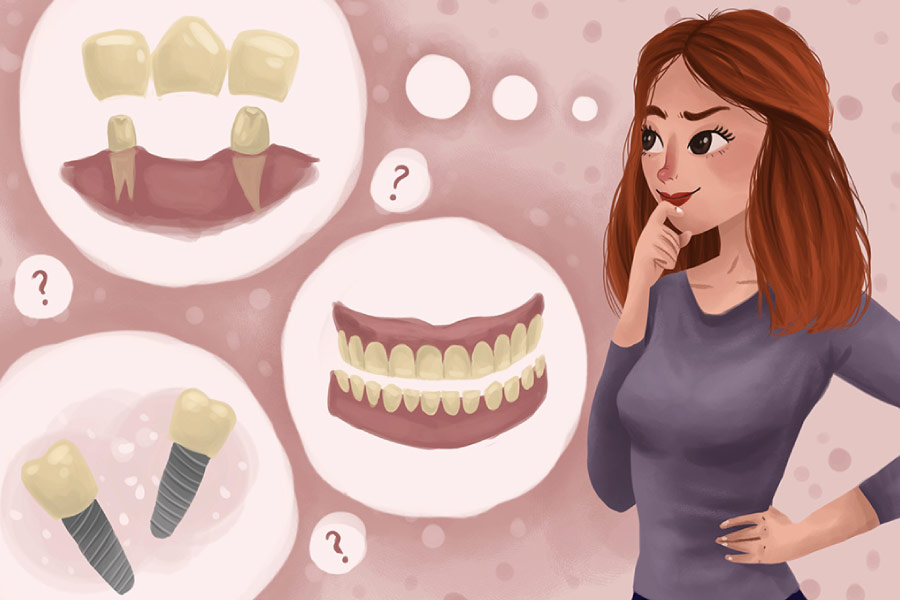 When it comes to restoring the appearance and function of missing teeth, dental implants and dentures are both good options. The right option for you depends on factors like your oral health, your budget, and your preferences. To help you figure out if dental implants or dentures are better for you, our team at Oakboro Family Dentistry has put together this guide.
What Are Dental Implants?
Dental implants are surgically placed in your jawbone to take the place of your missing natural tooth. First, we'll implant a titanium screw into your jawbone. As the implant heals, it will fuse with your jawbone and create a strong foundation. Then, we'll attach an abutment to the post, which supports a dental crown or bridge. We custom-design each dental crown to match your natural teeth, so once the crown is attached no one will be able to tell that it's not a natural tooth!
What Are Dentures?
Dentures are a removable prosthetic that can replace your missing natural teeth. A partial denture may replace just a few missing teeth, or a complete set of dentures can replace the upper and lower arches. First, we'll examine your bite and alignment of the upper and lower jaws. Then, we'll take an impression of your gums and send it away to the lab. Once we get your dentures back, we'll place them in your mouth and make any necessary adjustments for comfort or function.
What Are the Advantages of Dental Implants?
Dental implants are a permanent, non-removable solution for missing teeth. You'll be able to eat and talk normally, and no one will be able to tell your implants aren't natural. Dental implants are also lower maintenance than dentures – you'll care for them just like your other natural teeth.
What Are the Advantages of Dentures?
On the other hand, dentures are usually less expensive than dental implants. They don't require any surgery, and they can be used even if you've lost some bone density in your jawbone.
Dental Implant & Dentures in Oakboro, SC
During your consultation, one of our doctors will help you determine the best way to restore your smile. We'll discuss the many options available including dental implants, dental crowns, dentures or a combination. Each patient is unique and we want to find a solution that will be best for you. To ask our team any questions or to schedule an appointment, call us today!
Contact Us
Categorised in: Dental Implants, Dentures, Restorative Dentistry