Restorative Dentistry in Oakboro, NC
There are many reasons why you may have damaged or missing teeth, and why it is difficult to talk with ease, smile with confidence, and eat your favorite foods. Oakboro Family Dentistry offers numerous restorative options to enhance your well-being by repairing the form and function of your teeth.
Book Your Appointment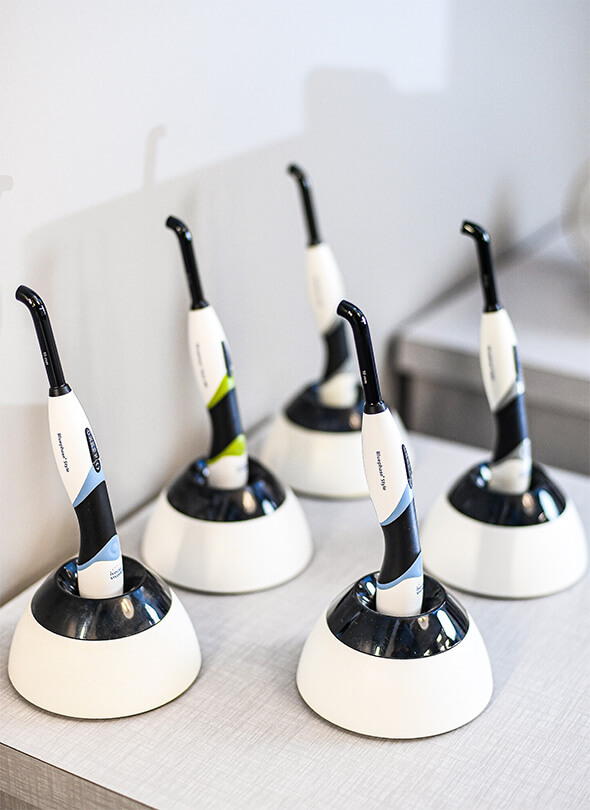 Fillings
Cavities sometimes happen, even with good oral hygiene. At Oakboro Family Dentistry, you have several filling options, depending on your budget and the location of the filling. We offer both tooth-colored fillings to blend in with your natural teeth or traditional amalgam fillings.
Tooth Extractions & Oral Surgery
We will always do what we can to save a tooth before extracting it. One of the most common necessary extractions is that of wisdom teeth. We also perform extractions of unstable teeth to prepare for dentures. Additionally, our dentists offer bone grafts in preparation for mouth restorative treatments or to strengthen a jawbone for a dental implant. Our experienced and gentle dentists will make you as comfortable as possible. Detailed instructions about aftercare will be provided to ensure a speedy recovery.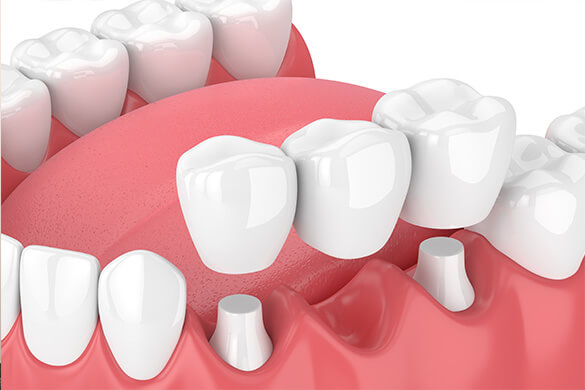 Example of a Bridge
A dental crown can be bonded onto a natural tooth or placed on top of a dental implant to restore the appearance and functionality of the tooth. The crown is made to look and feel just like your natural tooth.
If you are missing teeth or have gaps in your smile that make it difficult to chew or have you embarrassed to smile, then a bridge is a great solution. A bridge consists of two crowns attached to an artificial tooth (teeth) to replace missing teeth. Bridges are very effective and are custom made to fit your smile. They match the natural color of your teeth and restore function back to your bite.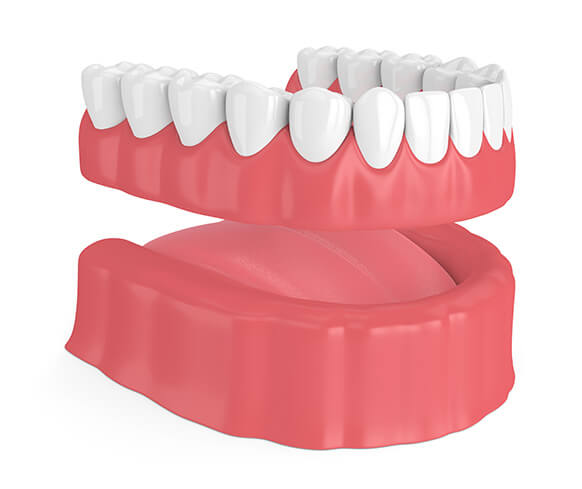 Example of dentures
For patients who are missing one or more teeth, dental implants could be the perfect way to restore your smile. At Oakboro Family Dentistry, we handle the dental implant process from start to finish, right here in our office! If you've been considering dental implants to make over your smile, learn if they could be right for you!
Denture technology has made great advances in recent years. Whether you have lost your smile due to trauma, disease or extractions, replacing your smile is easier than you think. Your new dentures will be created especially for you, depending on your specific needs. Here, we offer both traditional full and partial dentures. We will help you choose the best option for your budget and expectations.