Welcome to Oakboro Family Dentistry in Oakboro, NC
At Oakboro Family Dentistry, our mission is to provide our patients with the highest quality dental care available in a comfortable office with a friendly staff. Our goal is to develop long-term relationships with our patients, their families, and friends. We want everyone who enters our office to feel like they're being treated like family! Visit our dentist in Oakboro for exceptional dental care.
Schedule Appointment
Patient Resources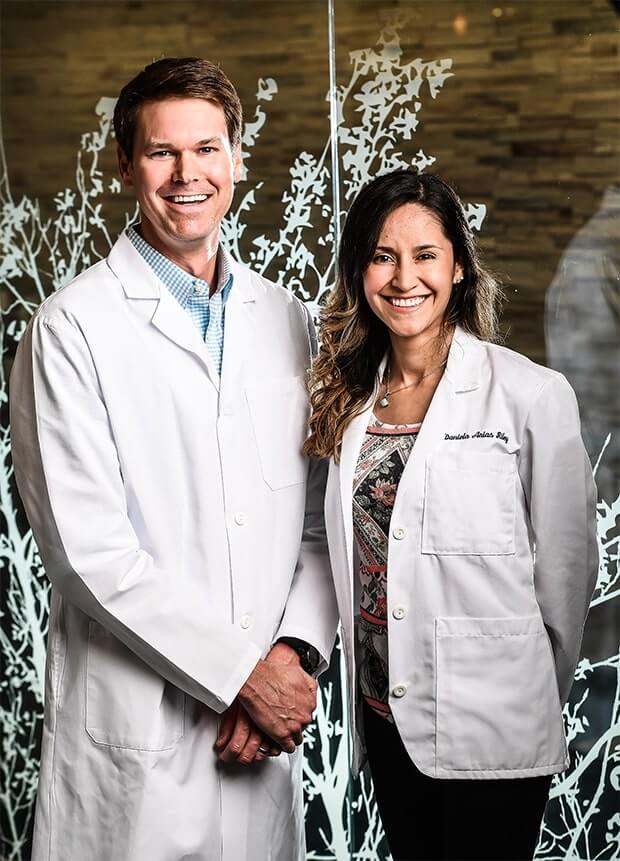 Meet Dr. Bobo & Dr. Riley
Welcome to Oakboro Family Dentistry! We are Dr. Bobo and Dr. Riley, and together, we offer premium care in a welcoming environment. We're passionate about providing exceptional dentistry with a personalized touch. Our goal is to make your dental visit as comfortable as possible, so please let us know if there is anything we can do to make you feel more at home. We are excited to lead your dental health on a new path for a healthy smile!
Get To Know Us
Behind Our Practice
For almost a decade, Dr. Charles Bobo and his team at Oakboro Family Dentistry have been providing the highest quality dental care to Stanly and surrounding counties. From their beginnings in a small 4 room practice to what is now a state of the art 11 operatory facility, Dr. Bobo has always taken great pride in focusing on the patient relationship first.
Dr. Bobo and his staff built Oakboro Family Dentistry to be a general dentistry practice, but they also have the unique ability to provide more advanced services onsite. These services include but are not limited to, implant placement, advanced surgical procedures, implant-supported dentures, braces, full mouth rehabilitations, and advanced cosmetic procedures.
Through countless hours of training and continuing education, Dr. Bobo has established himself as the area's leading provider of full mouth smile makeovers. Early in his career while practicing in Atlanta, GA, he was fortunate to have been mentored by some of the industry's leaders and pioneers in cosmetic dentistry. This experience, along with his genuine, down to earth approach is why so many people have trusted him to remake their smiles. Whether he is using veneers, crowns, implants, or removable appliances such as dentures or partials, Dr. Bobo's uncompromising attention to detail will provide you with the smile you have always wanted!
Call us today to set up a cosmetic consultation and come experience why Dr. Bobo and his team are loved so much by their patients and the community. Looking forward to seeing you at our dentist near you!
Contact Us Today