April 11, 2019
Leave your thoughts
Do you have a first visit to a new dentist around the corner? It can sometimes be a bit intimidating to go to a new dentist's office, but at Oakboro Family Dentistry, we're dedicated to making you feel right at home. Here, we'll walk you through what to expect at your first visit.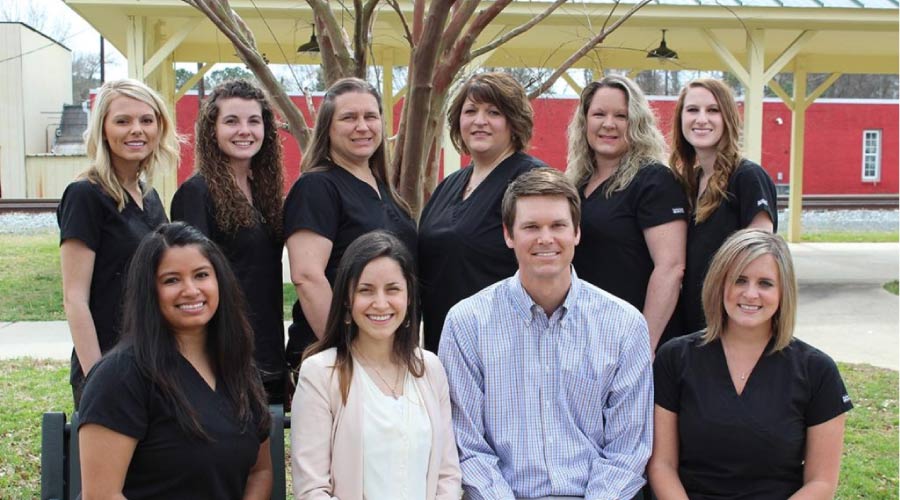 Meet the Team
The first thing you'll do when you come into the office is meet our friendly front office staff. You'll fill out some paperwork so we can get to know you better, and learn more about your dental history so we'll be well informed about you even before you get into the dentist's chair. Once we're ready for you, one of our wonderful dental hygienists will lead you to the exam room.
X-Rays
The next step in a first-time visit is to take X-rays of your teeth, gums, and jaw. This allows us to fully understand the health of your teeth, not just from the outside but from the inside, as well. X-rays are used to diagnose problems that may go unnoticed without them. We'll give you a lead apron so that you won't have to worry about any excess radiation. Pregnant women are the only ones who should not have X-rays taken.
A Thorough Teeth Cleaning
Next up is a teeth cleaning. This cleaning includes removing any plaque and tartar buildup by scraping along the gumline with a special instrument. Then, the dentist or dental hygienist will use a polish to clean your teeth thoroughly. Finally, they'll floss your teeth to dislodge any leftover gunk. This deep clean is better than you can do at home yourself so it's why we encourage patients to come in every six months for a cleaning and checkup.
An Exam
The dentist will go over your X-rays with you and point out any issues they may see. Then, they'll look in your mouth to look for any signs of decay, disease, or any other issue. They'll talk with you about any improvements you could make and ask if you have any questions or concerns about your oral health. This is a great time to ask any questions you have. Your dentist is here for you to help you make your smile the best it can be.
If you need to make an appointment for a first time visit or a routine checkup and cleaning, contact us today!
Contact Us
Categorised in: Family Dental Care, Oral Health, Our Office