September 13, 2022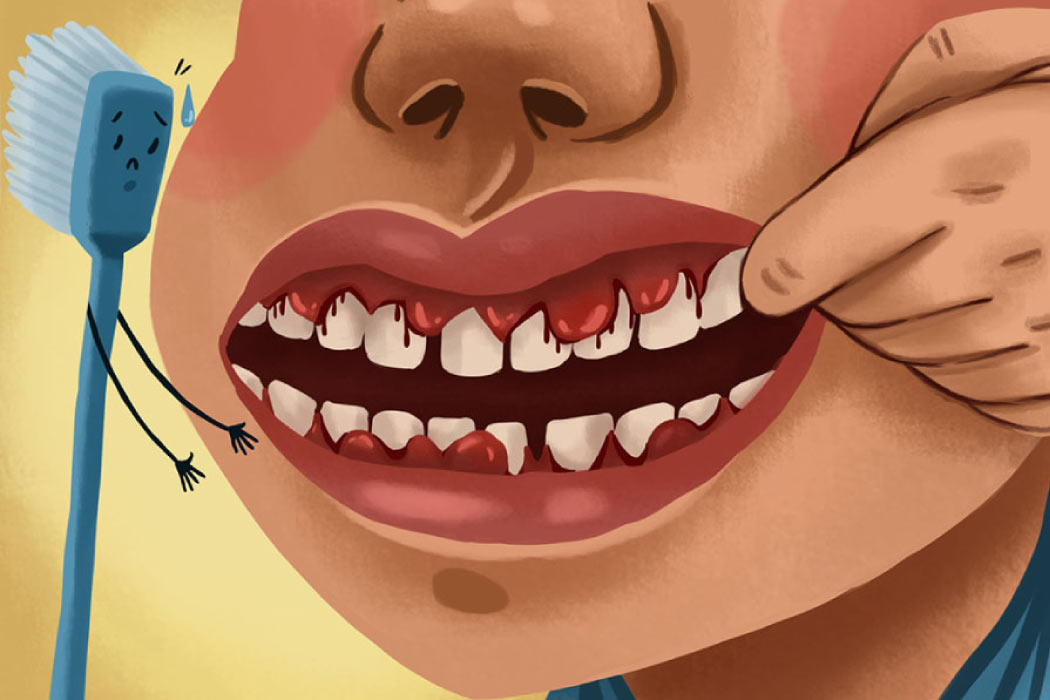 It's not uncommon for your gums to bleed a little bit after flossing, especially if it has been awhile since you last flossed. It's not something you need to be alarmed about, but it's also important to know that healthy gums don't usually bleed. If your gums bleed or feel sensitive on a regular basis, there are some steps you can take to get things back on track.
Assess Your Oral Hygiene Routine
Plaque or tartar build-up on teeth and around gums is one of the main reasons why people's gums bleed. The growth and spread of bad bacteria around the gums can also cause persistent bad breath. To remedy this, make sure you're brushing twice a day for at least two minutes each time. Don't forget about flossing either! The standard recommendation is at least once a day for that. You may also think about adding a mouth rinse to your daily routine, perhaps one specifically designed to fight gum disease.
Check Your Dental Tools
It's not just about how often you brush and floss your teeth. The dental tools you use also make a difference. You should use a soft-bristled toothbrush so you don't damage your gums with one that's too stiff. Make sure you're not brushing too forcefully because you can irritate gum tissue. The same goes for flossing. Use floss gently as you move it back and forth between your teeth and near the gums. The goal is to remove food particles without cutting into your gum flesh. Another dental tool to consider is a water flosser. If your gums are sensitive, the jets of water are a gentle way to freshen your mouth. Use tepid water to reduce additional sensitivity.
Visit Oakboro Family Dentistry
If you're still struggling with bleeding gums, it's best to see a dentist so they can assess what's going on. Bleeding gums are a common symptom of gum disease. Our team can assess your situation and recommend a specific treatment for you if needed to restore your gum health. Contact us at Oakboro Family Dentistry to set up your appointment today!
Contact Us
Image by Authority Dental under CC 2.0
Categorised in: Gum Health