October 10, 2019
Leave your thoughts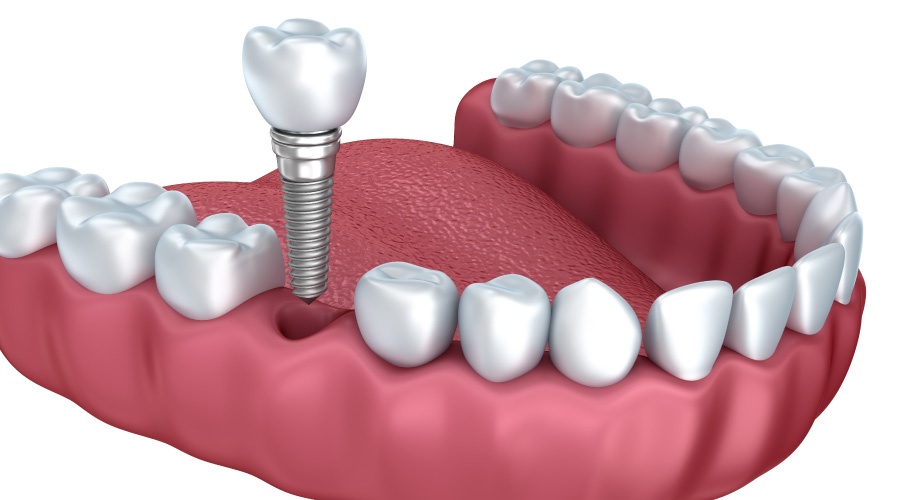 If you've been considering dental implants to improve your smile, we'd be more than happy to walk you through the process. We offer several types of dental implants to suit your every need. Even if you think that your problem is too complex, we can offer a solution with dental implants. Here's all the information you need to decide if dental implants are right for you.
What Are Dental Implants?
Dental implants are replacements for lost, missing, cracked, or misshapen teeth. There are two parts to dental implants. The first part is the implant itself which is made from titanium. Small, metal posts will be placed underneath the gumline and into the jawbone. This makes them firmly rooted, giving them the feel of natural teeth. The second part is the restoration which fits on top of the implant and completes the procedure.
What Types Are Available?
If you have one missing tooth, a single crown type of implant will be best for you. Another option is a dental bridge. This is great for two side-by-side or a small string of missing teeth. For multiple missing or damaged teeth, you can receive denture implants. All of these types of implants look and feel just like your teeth. They'll never move out of place. They're durable, attractive, and functional.
Are Dental Implants the Right Choice for Me?
Not everyone is a great candidate for dental implants. Those with low bone density may require a bone graft to strengthen the jaw. This is a procedure we offer at our Oakboro office. Dental implants are an investment in money and time. If you're not willing to attend multiple dental appointments to achieve your new smile, implants may not be right for you. Don't worry, though. There are other options for tooth replacements, like unattached dentures.
Dental Implants at Oakboro Family Dentistry
Call us today to schedule a consultation regarding dental implants! We will talk you through the process and help you decide what's best for you. We look forward to hearing from you!
Contact Us
Categorised in: Oral Health, Restorative Dentistry