September 15, 2017
Leave your thoughts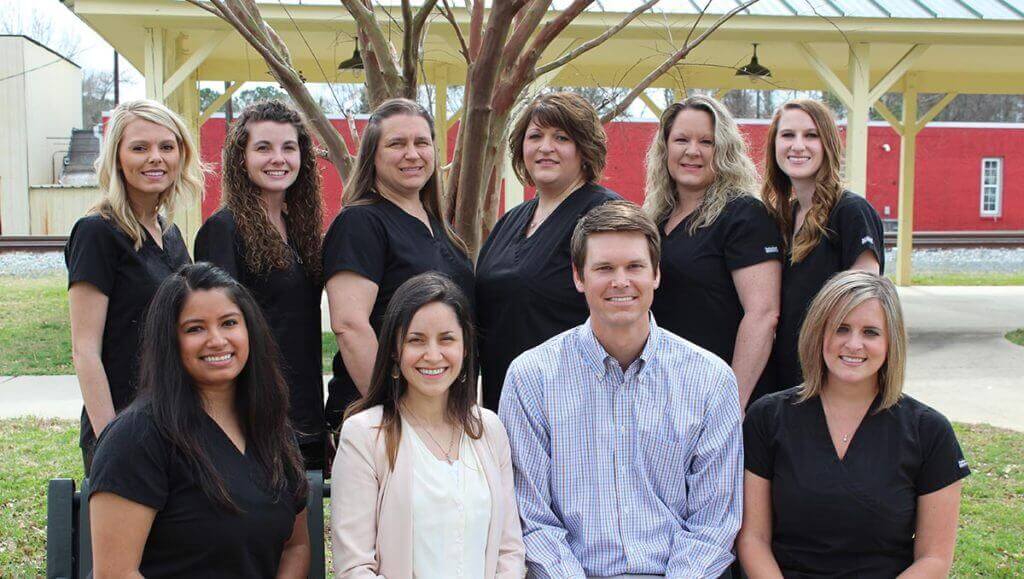 Oakboro Family Dentistry is excited to welcome you and your family to our new practice! We believe in comprehensive care that is tailored to your needs, and in keeping your comfortable during your appointment. Gone are the days of only restoring teeth when a problem has snowballed: Here at our practice, we believe in preventive dentistry to keep your smile healthy and prevent problems before they even happen!
Feel Great About Your Smile with Our Care
Our preventive dentistry options go beyond normal check-ups. We offer oral exams, teeth cleanings, fluoride treatments to remineralize your teeth, tooth polishing for a beautiful and clean-looking smile, and sealant applications to prevent cavities.
But if you do have a dental problem, don't despair. Our restorative dentistry will keep your mouth healthy for years to come. We offer gentle root canals, crowns and bridges, fillings, inlays, and extractions. For missing teeth, we provide many options for our dentures-wearers, including full dentures, partial dentures, denture repairs, and soft and hard relines. For those looking for a permanent solution to missing teeth, we offer dental implants!
Going to the dentist isn't just about getting a healthy smile, it's also about making you feel really good about your smile! Our cosmetic dentistry options do just that. Don't feel shy about asking about any of our cosmetic options, including tooth-colored fillings, porcelain veneers, teeth whitening, or chipped tooth bonding.
Meet Our Team
Dr. Charles Bobo and Dr. Daniela Riley are here to provide gentle dental care for you and your entire family. Our family-friendly team truly cares about your dental health and want to make your trip to the dentist pleasant and enjoyable. We want you to leave our office smiling!
For Your Convenience
We want to make your dental appointments as easy and efficient as possible. We have provided all of our new patient forms online. To expedite your first appointment, feel free to download and print off these forms, and fill them out before you come in. Call today to schedule an appointment, or simply book online! We can't wait to serve you and make you feel good about your smile.
We can't wait to see your smile! – Contact Us
Categorised in: General Dentistry