August 1, 2022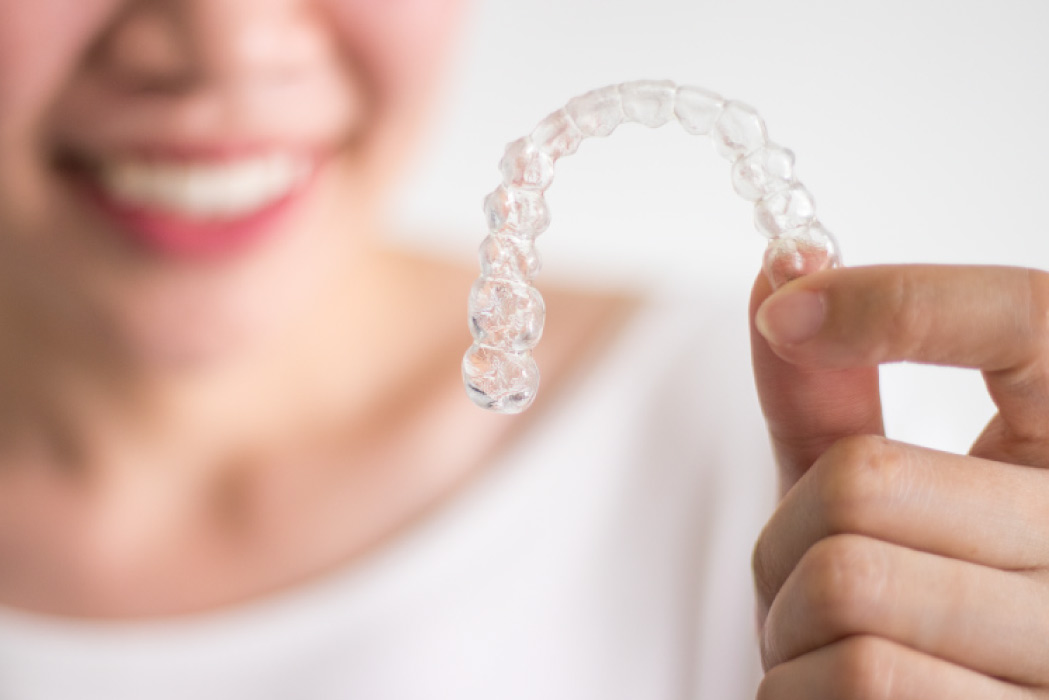 It's no doubt that misaligned and crooked teeth affect how you look. However, when they start to interfere with how well you clean your teeth, speak, or eat, it's time to find an effective solution to create a healthy, uniform smile. Out of all cosmetic treatments, Invisalign® Clear Aligners have many advantages.
Advantages of Clear Aligners
Clear aligners, like Invisalign, are a more comfortable and nearly invisible way to straighten your smile. We offer two types of aligners at Oakboro Family Dentistry, including Invisalign Clear Aligners.
Quicker Treatment
On average, Invisalign treatment can take anywhere from 12 to 18 months! This can be as much as half the treatment time of individuals who seek out traditional braces. However, to ensure the shortest treatment length, the aligners must be worn for the recommended length of time. They should only be removed for eating or cleaning purposes.
Easy Removal
There are lots of foods that might damage metal brackets and wires. Because clear aligners are removed before eating, this isn't an issue. With clear aligners there is no long list of food restrictions. In general, you can continue to eat all your favorite foods. The ease of popping aligners out is a popular advantage of Invisalign Clear Aligners over braces. However, when you take your aligners out, it's important to safeguard them so they aren't misplaced or damaged. Additionally, they need to be quickly replaced to keep your treatment plan on schedule.
Easy Cleaning
Misaligned or crooked teeth already make it challenging to maintain good oral hygiene. Add metal brackets, and it may be even more challenging to clean hard-to-reach areas. Because Invisalign aligners are removed before brushing and flossing, teeth cleaning is less complicated. And as teeth are gradually brought into alignment, cleaning gets easier as treatment progresses. This advantage can improve your dental health and keep you on the right track to a healthy smile.
Teeth Straightening in Oakboro, NC
People who feel confident with their teeth generally take better care of their oral health and have less dental decay. Why? A straighter smile is not only attractive, it is also easier to keep clean. When you choose Invisalign Clear Aligners, you are making an investment in your smile that will pay dividends for years to come. Our team at Oakboro Family Dentistry can get you started with Invisalign. If you would like to learn more or see if you're a candidate, contact our Oakboro, NC, office today!
Contact Us
Categorised in: Cosmetic Dentistry, Invisalign® Clear Aligner Therapy